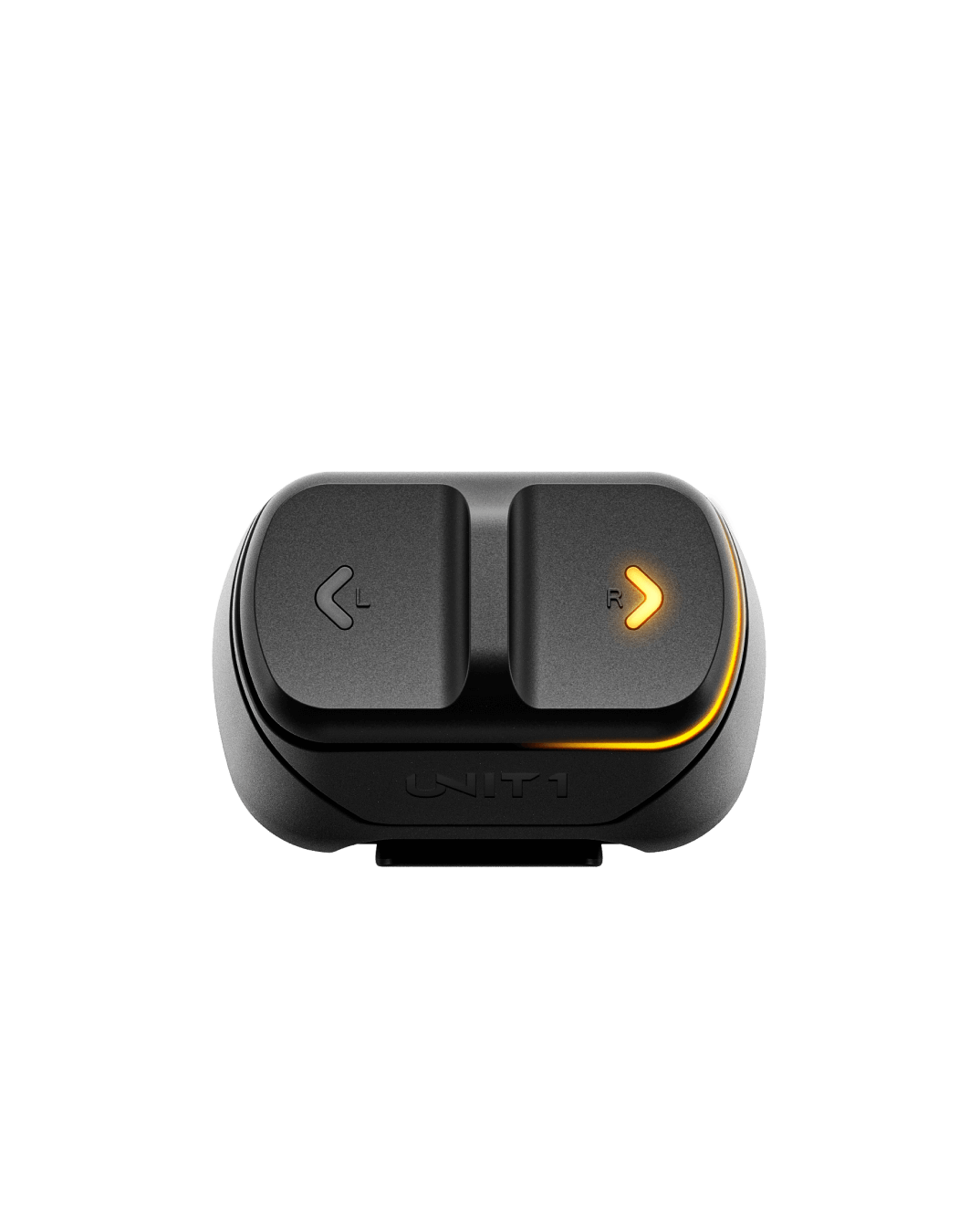 With the Navigation Remote, add Turn Signals and Automatic Brake Lights to your Faro Smart Helmet.
! The Navigation Remote only works with Unit 1 Smart Helmets, not included in this price. Helmets sold separately.
The FARO Smart Helmet by UNIT 1 combines style, safety, and technology into the ultimate riding experience (sold separately).
All UNIT 1 products are 1-year guaranteed.
Shipping costs calculated at checkout.
Import fees may apply to countries outside the EU and the US.
NB! This product ships separately from the Äike T e-scooter and thus may arrive at a different time.