Sale!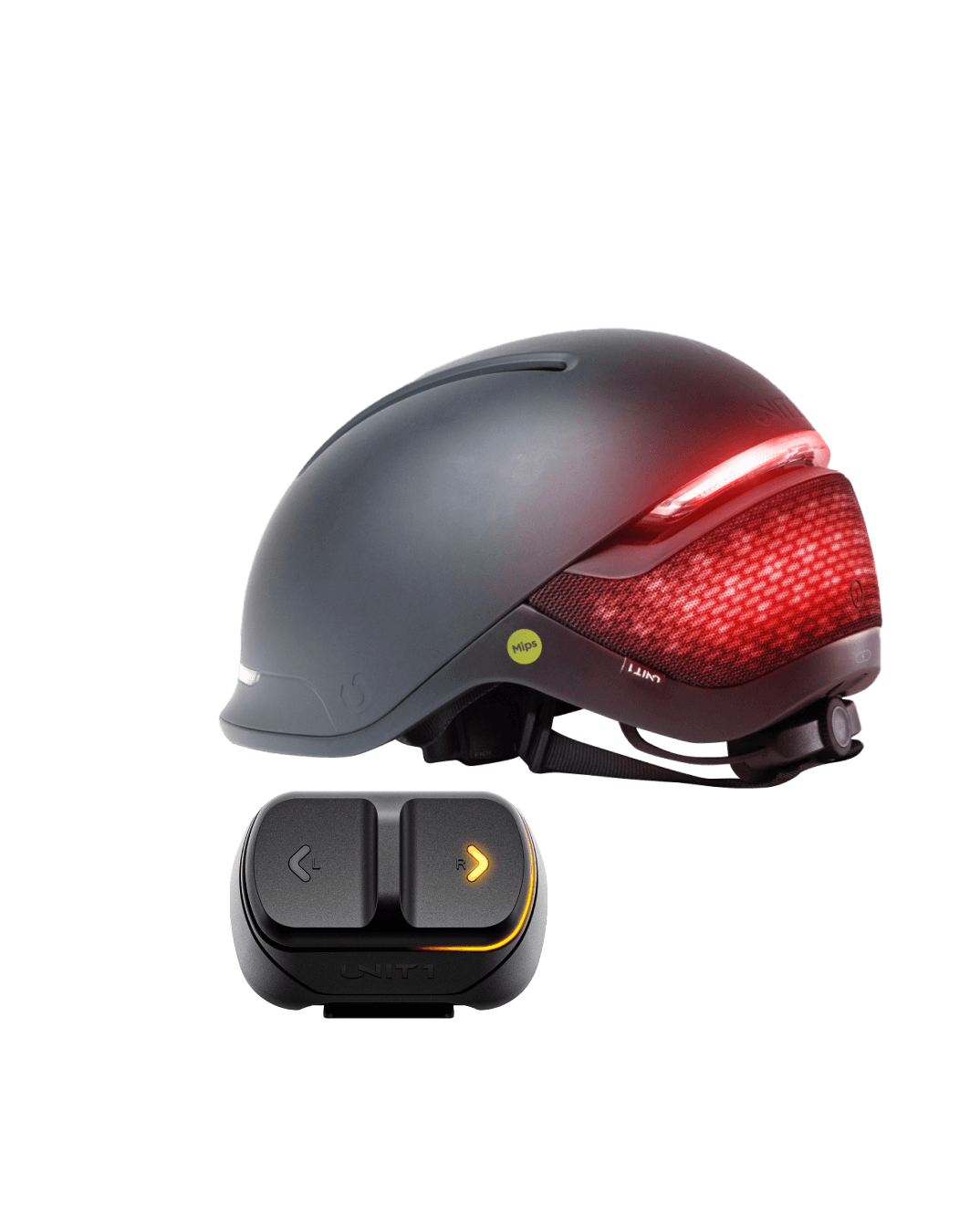 The FARO Smart Helmet & Navigation Remote Bundle by UNIT 1 combines style, safety, and technology into the ultimate riding experience.
This fully waterproof, highly-ventilated, Red Dot Award-winning helmet features 500+ lumens of integrated lights, Weather Monitoring, Crash Detection, ABS Hardshell & EPS Liner, and the Mips Safety System. Turn Signals and Automatic Brake Lights are available through the Navigation Remote (included in this bundle!)
Product Details:
– Front, Rear, & Hidden Lights
– Mips Safety System
– Crash Detection
– Weather Monitoring
– Magnetic Buckle
– Turn Signals & Automatic Brake Lights (only with Navigation Remote, sold separately)
– Free iOS & Android App for helmet customization
– Fully Certified: CPSC & EN10
– Hidden Urban Airflow Ventilation System
– ABS Hardshell & EPS Liner
All UNIT 1 products are 1-year guaranteed.
Shipping costs calculated at checkout.
Import fees may apply to countries outside the EU and the US.
NB! This product ships separately from the Äike T e-scooter and thus may arrive at a different time.